Tag Archive | Pope
New Pope looking to unite all the world's religions
Posted by Now the end begins -Pope Francis on Friday called for the Roman Catholic Church to "intensify" its dialogue with Islam, echoing hopes in the Muslim world for better ties with the Vatican during his reign.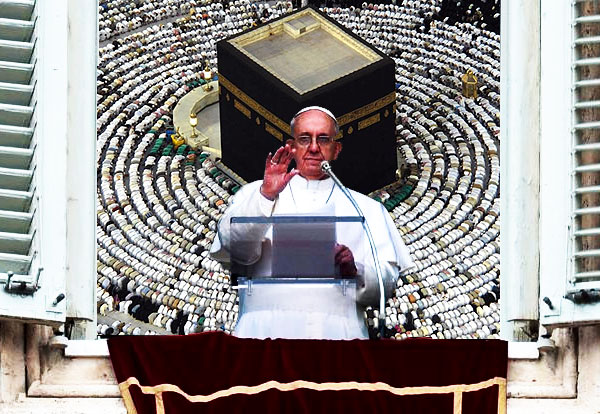 "It is important to intensify dialogue among the various religions and I am thinking particularly of dialogue with Islam," the new pontiff said in an address to foreign ambassadors at the Vatican.
Francis's predecessor Benedict XVI was seen by some Muslim leaders as hostile to Islam and the change at the top had been welcomed by the 57-member Organization of Islamic Cooperation and Al-Azhar, Sunni Islam's highest seat of learning.